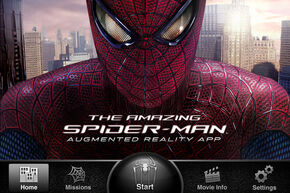 The Amazing Spider-Man Augmented Reality
is a mobile app that allows users to scan a special Spider-Man image to unlock exclusive 3D animation scenes.
With this app, you can see Spider-Man swing through buildings, crawl up walls, shoot his web at the screen, or engage with nefarious characters on the streets.
How to use
Edit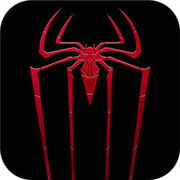 Once you have located an Augmented Reality image, just use the app to scan it.
The iPhone camera will read the marker and you can then set the experience. You can also take photos of Spider-Man in action; just play the animation sequence a second time and you can find the right moment to capture Spider-Man in mid-flight, in a winning pose, or taking on villains from different angles.
Up to 13 achievements are available. Each marker activates a new animation sequence and an achievement badge that can be shared on Facebook or Twitter.
Ad blocker interference detected!
Wikia is a free-to-use site that makes money from advertising. We have a modified experience for viewers using ad blockers

Wikia is not accessible if you've made further modifications. Remove the custom ad blocker rule(s) and the page will load as expected.