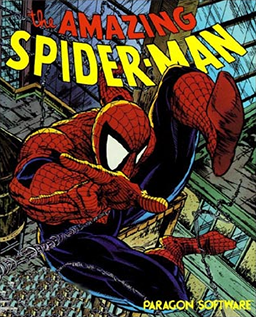 The Amazing Spider-Man is an action/puzzle platformer video game starring the Marvel comic book character Spider-Man.
The game was developed by Oxford Digital Enterprises Ltd., and released in 1990 for the Amiga, and later ported to PC:MS-DOS, Commodore 64, and Atari ST. The title was published by Paragon Software Corporation.
The plot involves Spider-Man's wife, Mary Jane, being kidnapped by Mysterio. To save her, Spider-Man must navigate through various environments and puzzles divided into separate acts, representing Mysterio's obsession with film. The various rooms are often parodies of film genres.
Ad blocker interference detected!
Wikia is a free-to-use site that makes money from advertising. We have a modified experience for viewers using ad blockers

Wikia is not accessible if you've made further modifications. Remove the custom ad blocker rule(s) and the page will load as expected.